Supported Programs ::
Kurt Ford Memorial Survivor Benefit Program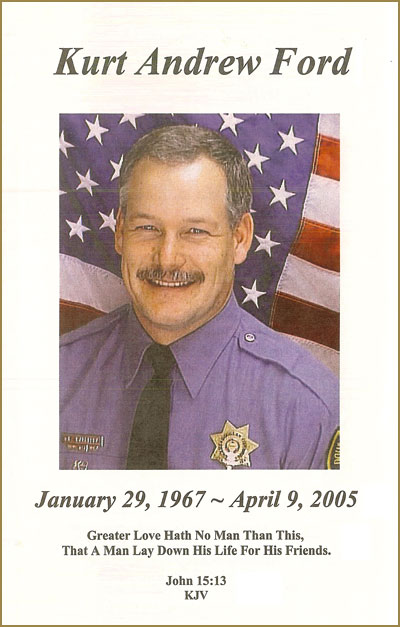 Kurt Ford was the first member in the KACP's 40 year history to lose his life in a duty-related action. This program was created to memorialize his involvement in, commitment to and love for law enforcement and to help relieve the immediate financial burden to surviving families of KACP members who lose their life in the line of duty. The KACP will pay a $5,000 benefit in such situations.

Visit Kurt Ford's page on The Officer Down Memorial Page, Inc. web site.